Info of Facility
Japanese-style lounge

Please relax in the lounge flowing of jazz and other music
at night.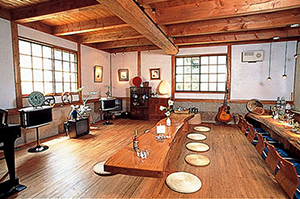 Bar & Audio

The music will be selected by the owner music lover.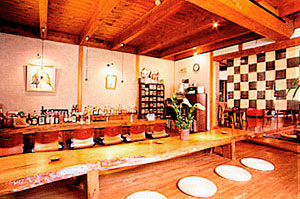 The dining room built in high ceiling style

Here is a calm atmosphere with plenty of woods.
Around the fireplace is a special seat!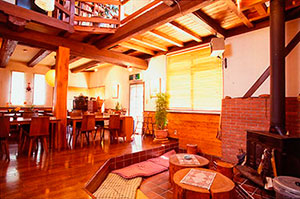 Irori ( is a japanese olden fireplace)

please relaxing, surrounding the "Irori" in the lodge,
drinking alcohol of "Jizake" and eating a delicious nibbles!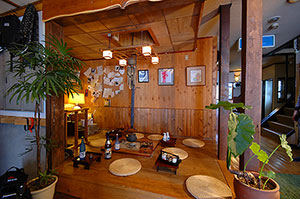 24 hours OK. Natural hot spring with sauna.

★Now we introduced Natural hot spring!
This source is "Himekawa Onsen" that can be relaxed.
Please utilize.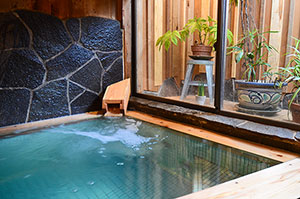 Sauna

Our sauna is an authentic sauna with Finnish
METOS SAUNA stove installed. There are two by gender.
Please enjoy the taste of the real thoroughly.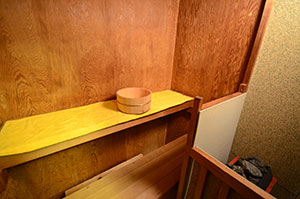 SouHinoki bath

This baths is made of Hinoki wood. It smells good fragrance.
If you want, Please use it as you like.